South Valley FISH Food Pantry serves the following zip codes:
95013, 95110, 95111, 95118, 95119, 95120, 95121, 95122, 95124, 95125
We will be open by appointment only. To make an appointment please call 408-669-4949 and leave a message. We
are located in South San Jose at
5151 Carter Ave, San Jose, CA 95118.
ABOUT US
We are a 501(c)(3) non-profit volunteer service sponsored by St. Timothy's Lutheran Church, surrounding churches in San Jose and friends of the community to supply emergency food to low-income families
VOLUNTEER
If you are interested in any of our volunteer positions, please contact BJ Bushur fishpantryvolunteer@gmail.com
POSITIONS:
Drivers – Requires a truck to pick up food donations at grocery stores along with the ability to lift heavy items.
Schedulers – Receives phone messages from clients and calls back with food kit pick up times. This position may be done from home. We will provide a private line so your phone number will not show to callers.
Food Kit Baggers – Packs food kits for clients based on information client provides
Stock People – Rotates and organizes food in the pantry
Food Distributors – Provides food kits to our clients, listens to their stories, prays for them, and points them to additional services
Bargain Hunters – Shops for food deals at local grocery stores
Communications Liaison – Provides donors with written information updates, yearly statements, thank you notes, etc
We will start accepting food donations on

Sunday, September 18

, "Go FISH!

Sunday

." Bins will be set up at the entry way to church for your food donations.
•
Biscuit Mix, Flour or Cornmeal
• Oatmeal
• Powdered Milk
• Pork & Beans
• Tomato Sauce
• Peanut Butter
• Canned Vegetables, Fruit, Beans,
or Soup
• Tuna
• Dried Soup (Ramen), Mac &
Cheese,
dried Beans
• Rice, Pasta, Spaghetti Sauce
• Chicken or Beef in Family Size
(1-3 pounds)
• Any Snack Items
• Toothpaste, Brushes & Soap
We are happy to take items that are not listed as well.
Online donations can be made by clicking the button below. St. Tim's Members can also donate
in St. Tim's Connect by clicking on the"Give" link under "Menu."
Check donations to St. Timothy's can be included on Sunday mornings in offering envelopes or loose checks or mail to:
St. Timothy's Lutheran Church
For check donations, be sure to designate "South Valley FISH" in the memo line or other line on offering envelopes.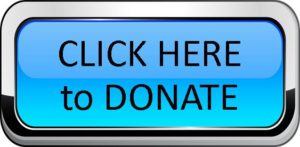 FISH: The Back Story
What is FISH? And what does fish have to do with us? FISH is simply a food pantry for low-income families. There are a number of FISH pantries in the Bay Area, and in fact, around the world. But it's not so much an organization as it is a movement.
The movement began in 1961, in England, when an Anglican church decided that they had not taken seriously Jesus' command to "love your neighbor." The old-fashioned concept of "neighborhood" had declined as the rapid pace of modern society increased. Their church committed themselves to serve their neighborhood by simply putting signs with a fish logo in their living room windows that said, "If you need help of any kind, contact me." A system was put into place to meet the needs that surfaced.
The movement spread and has continued to grow. It is found throughout the world and in every denomination. FISH groups are committed to help people in their community at no cost to those in need, no strings attached. And it is done in Jesus' name.
The word FISH is closely related to Jesus himself. The Greek word, "ichthus" means "fish" in English. The letters in Greek make up an acronym that stands for "Jesus Christ, God's Son, Savior." The symbol was used in the early church as a way of identifying other Christians. In the days of persecution, one person might draw the upper curved line of a fish, and if the other person were a Christian, he would finish the picture by drawing the lower curved line to make a simple picture of a fish. In this way they could identify themselves without exposing one another to danger.
You could say that Jesus began the movement when he multiplied the loaves and fishes. He gave the commandment, "Love one another, as I have loved you."