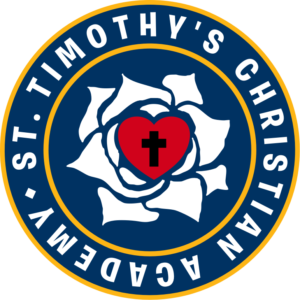 St. Timothy's Christian Academy
Preschool 2's to 5th Grade
Since 1979, we have been providing our students with opportunities to develop not only academically but also socially, emotionally, and spiritually. Our core

values are a Christ-centered education, nurturing environment, high academic standards and quality teaching staff. We strive to develop the whole child, which we believe gives our students a strong spiritual and academic foundation for success in school and life.
Click here to be taken to the school website.