Children's Message Online
In this Summer Series we will be taking a road trip through God's word, specifically the Book of Exodus. We will be talking about the journey of God's People, the Israelites into the Promised Land. Along the way we will be learning new lessons, playing games, making crafts, and worshipping together!
Every Sunday there will be a new lesson available for streaming. There will also be printable for all age groups available!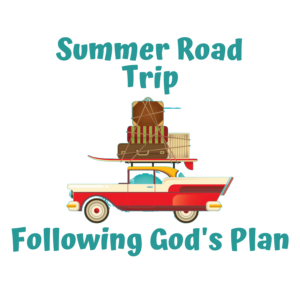 Craft: License Plate Template (Click Here), Coloring Supplies, Aluminum Foil
Game: Ball, and Rolls of Toilet Paper
Craft: Mini Marshmallows, Toothpicks, Frosting, other Candies
Game: Sleeping Bag or a Pillow Case
Craft: Graham Crackers, Blue Frosting, Sprinkles or Fish Candy
Game: Balloons, Cardboard/Thick Paper, Hula Hoop or Masking Tape
Craft: Coloring materials, paper lunch bag
Game: French Fries (or other stick like food), a cup