Operation Christmas Child
2022 Collection Week: November 14-21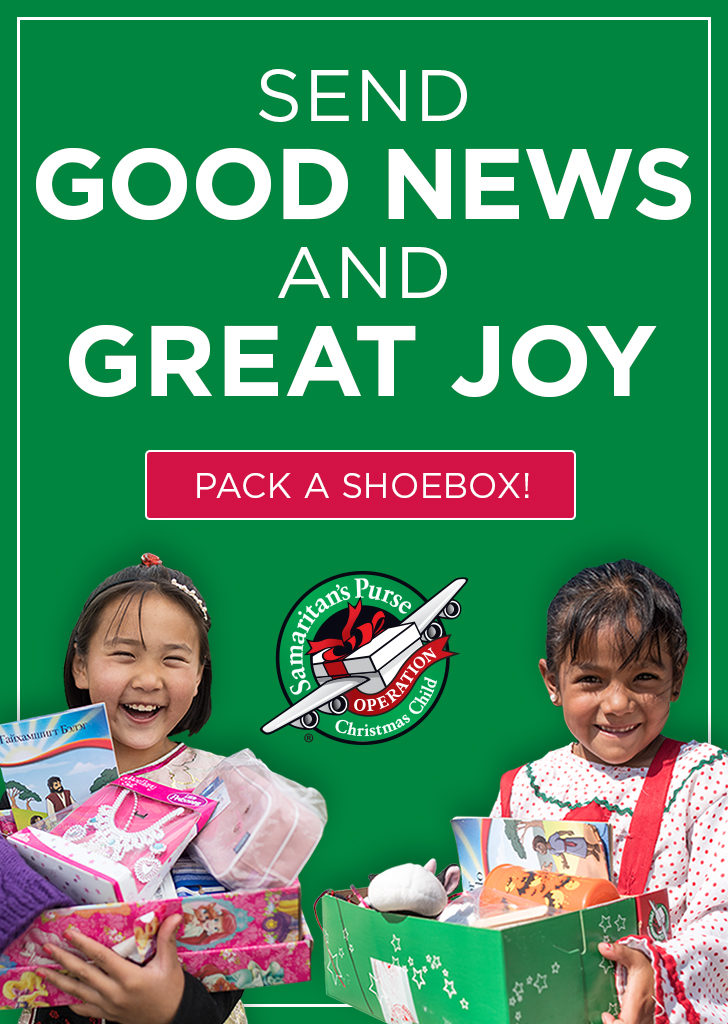 What is Operation Christmas Child?
Operation Christmas Child is a project of Samaritan's Purse, an international relief organization. Their mission is to provide local partners around the world with shoeboxes filled with small toys, hygiene items, and school supplies as a means of reaching out to children in their own communities with the Good News of Jesus Christ. They ship these simple gifts outside the United States to children affected by war, poverty, natural disaster, famine, and disease; and to children living on Native American reservations in the U.S.
To find out more about Operation Christmas Child, click here.
Some ways to be involved:
1. November 11-13 individuals or groups can come in and pack shoeboxes in the Fellowship Hall. If you would like to participate in this event, click the link.
2. We are looking for donations for our church packing party. Donations can be brought on Sunday mornings or to the office during the week, BY NOVEMBER 6TH. For items we are collecting, click the links.
3. You can pack a shoebox from the comfort of your own home. Many of these shoeboxes go to hard to reach areas. You can select all the various items you would like to go in the shoebox as well as include a note and picture To build your shoebox online, click the link.
4. St. Tim's is also a Dropoff Center – a site where other churches bring their completed boxes and then we help get them to the right shipping locations. The Dropoff Center will be open Nov 14-21. If you are interested in helping at the drop off center, please sign up at the link.