WORSHIP SERVICES ARE
INDOORS.

Reservations are preferred but not mandatory to attend.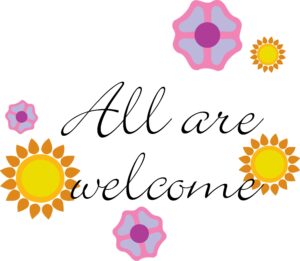 It is our hope that those who are comfortable gathering with protective measures will attend, and those who are in "vulnerable" categories, or who simply do not feel comfortable physically gathering, may remain at home to worship online until this significant health risk ends. As a church, we will do our absolute best to be responsible with this opportunity to gather, recognizing that there will not be any way to eliminate all risk.
An online reservation is helpful as we need to keep a list of all who attended (for contract tracing if that becomes necessary). Face masks for those over 2 years of age are required (except on those who it is medically inadvisable to wear one). Members of the same household may be seated together but at least six feet of distance needs to be maintained from other households. The complete list of safety protocols are below.
SAFETY PROTOCOLS
Please take the time to read the protocols before you sign up.
They will be updated as necessary.
Last update: 05/17/2021
WORSHIP RESERVATIONS
9 am traditional and
11 am contemporary
Reservations open on Monday before the service
and close on Thursday.
FAQs
1. How will communion work?
Answer: If it is a communion Sunday, at check-in you can pick-up an individually sealed communion packet that contains both the wafer and juice OR you can come forward to the communion rail and receive communion there. The pastors will give further instructions at worship.
2. Why are reservations needed to attend church?
Answer: Reservations are not required to attend but are very helpful in expediating the Sunday morning check-in process. We will keep a list of all who attended for contact tracing as long as that is necessary.
3. How safe it is for us to be returning to in-person worship?
Answer: We are abiding by all the state and county mandates (mask, social distancing, sanitizing, etc.). While we can't get rid of all risk, we are minimizing it to the best of our ability.
4. I know I don't have COVID-19 but I have a runny nose and cough. Can I still attend worship with my mask on?
Answer: To ensure the safety of everyone, please stay home and worship online. You can join us when you are symptom-free.