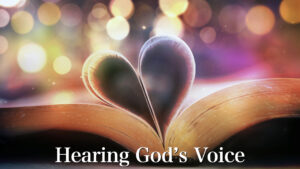 DAILY BIBLE READING WITH S.O.A.P.
HOW TO S.O.A.P
S.O.A.P. is an acronym for Scripture-Observation-Application-Prayer. It is a journaling method to memorialize our daily reading of Scripture. Daily devotions (reading and journaling) is a great spiritual discipline to assist you in your walk with Christ. All that is needed is a Bible, writing instrument, and paper. You can save your journals and review them periodically to see how God is speaking to you over time.
Scripture As you read the chapters for each day, ask the Holy Spirit to prompt you through God's Word. Take your time reading and allow God to speak to you. When you are done, look for a verse that stood out to you, and write that scripture in your journal.
Observation Write down what you think God is saying to you in this verse. Look before and after the verse seeking to understand what it is communicating. In your journal next to the letter "O" write out this observation in your own words.
Application Ask yourself how this verse applies to your life right now. Perhaps it is instruction, encouragement, revelation of a new promise or a correction for a particular area of your life. Next to the "A" write out how this idea can be applied in your life.
Prayer This is simply asking God to help you live out what has been revealed to you in this time with God. Prayer is a two-way conversation, so be sure to listen to what God has to say! Write it out next to the "P". You may also write down other concerns that come to mind that you want to give over to God's keeping.
November Daily Bible Readings
Tu 1- Psalm 121; Mark 9,10
W 2- Job 23,24; Mark 11,12
Th 3- Job 25; Mark 13,14
F 4- Job 26,27; Mark 15,16
Sa 5- Job 28,29; Galatians 1,2
Su 6- Job 30; Psalm 120; Galatians 3,4
M 7- Job 31,32; Galatians 5,6
T 8- Job 33; 1 Corinthians 1–3
W 9- Job 34; 1 Corinthians 4–6
Th 10- Job 35,36; 1 Corinthians 7,8
F 11- Psalm 122; 1 Corinthians 9–11
Sa 12- Job 37,38; 1 Corinthians 12
Su 13- Job 39,40; 1 Corinthians 13,14
M 14- Psalm 149; 1 Corinthians 15,16
Tu 15- Job 41,42; 2 Corinthians 1,2
W 16- 2 Corinthians 3–6
Th 17- 2 Corinthians 7–10
F 18- Psalm 124; 2 Corinthians 11–13
Sa 19- Matthew 1–4
Su 20- Matthew 5–7
M 21- Matthew 8–10
Tu 22- Matthew 11–13
W 23- Matthew 14–16
Th 24- Matthew 17–19
F 25- Matthew 20–22
Sa 26- Matthew 23–25
Su 27- Psalm 125; Matthew 26,27
M 28- Matthew 28; 1 Thessalonians 1–3
Tu 29- 1 Thessalonians 4,5; 2 Thessalonians 1–3
W 30- Romans 1–4
December Daily Bible Readings
Th 1- Romans 5–8
F 2- Romans 9–12
Sa 3- Romans 13–16
Su 4- Ephesians 1–4
M 5- Psalm 119:1–80; Ephesians 5,6
Tu 6- Philippians 1–4
W 7- Colossians 1–4
Th 8- 1 Timothy 1–4
F 9- 1 Timothy 5,6; Titus 1–3
Sa 10- 2 Timothy 1–4
Su 11- Philemon; Hebrews 1–4
M 12- Hebrews 5–8
Tu 13- Hebrews 9–11
W 14- Hebrews 12,13; Jude
Th 15- James 1–5
F 16- 1 Peter 1–5
Sa 17- 2 Peter 1–3; John 1
Su 18- John 2–4
M 19- John 5,6
Tu 20- John 7,8
W 21- John 9–11
Th 22- John 12–14
F 23- John 15–18
Sa 24- John 19–21
Su 25- 1 John 1–5
M 26- Psalms 117,119:81–176; 2 John; 3 John
Tu 27- Revelation 1–4
W 28- Revelation 5–9
Th 29- Revelation 10–14
F 30- Revelation 15–18
Sa 31- Revelation 19–22