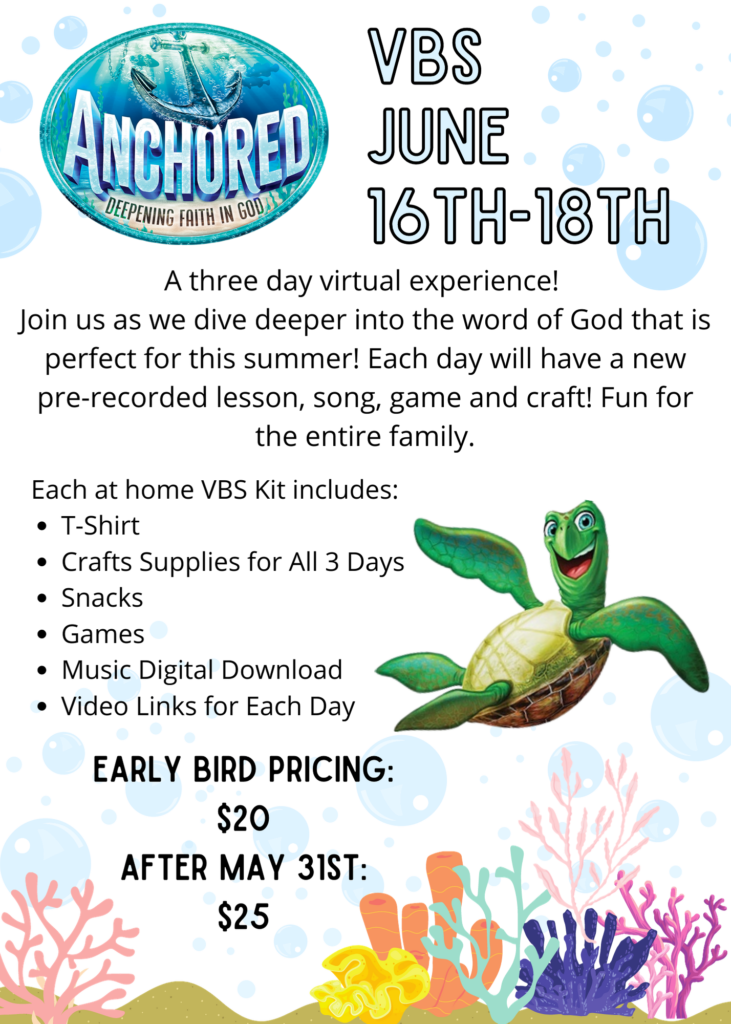 VBS 2021
A three day virtual experience! Join us as we dive deeper into the word of God through crafts, games, and engaging lessons.
Pick up your supplies on Monday (6/14) and Tuesday (6/15)
Invite your friends and family to join in on this summer fun!
REGISTER BELOW
Friday the 18th
Join us on our St. Tim's lawn as we welcome children's performer Andy-Z to perform some kid friendly songs.
CLICK HERE TO VIEW HIS SONGS
JUNE 18TH
5:00-6:30 pm
St. Timothy's Lawn
5151 Carter Ave, San Jose