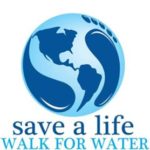 Silicon Valley Discipleship Walk for Water
VIRTUAL WALK- September 19, 2020
The Problem That Needs To Be Addressed
Every day, some one billion people go without safe, clean drinking water. More than 2.6 billion people lack access to sanitation. Add to those numbers the death of more than 4,000 children every day from waterborne diseases, one every 20 seconds. Along with the fact that entire communities are in an endless cycle of poverty as a result of contaminated water, it is not hard to see why our world is faced with a humanitarian crisis that ethically and morally needs to be addressed.
Water Mission is a nonprofit Christian Engineering Ministry that designs and provides sustainable, safe water solutions to disaster victims worldwide and people in more than 49 developing countries.
While they work to quench the physical thirst of those in need, they also share the Living Water Message. They believe that providing spiritual hope through an opportunity to hear the Gospel of Jesus Christ is just as important as providing physical hope through safe water and sanitation.
What We are Doing About It
Participants in the annual Silicon Valley Discipleship Walk for Water raise money for Water Mission by getting sponsors for their walk. All money raised (100%) goes directly to providing safe water to communities in need.
During the approximately 4-mile walk, participants carry a bucket of water to symbolize the trek that women and children make each day to collect water in developing countries.