Vacation Bible School
June 19-23, 2017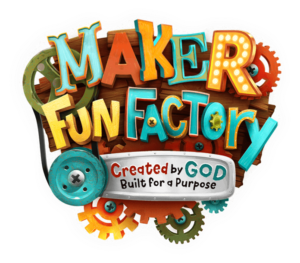 At Maker Fun Factory, curious kids become hands-on inventors who discover they are lovingly crafted by God and built for a purpose! Maker Fun Factory VBS is filled with Bible-learning experiences kids see, hear, touch, and even taste! Imagination Station, team games, cool Bible songs, and tasty treats help faith come to life!
9am-12noon
(extended care available 7am-6pm)
AGES: 2 1/2 – 6th grade
COST: $85
Scholarships available as needed.
Adult Volunteers are needed. Sign-up here
*Regular registration is now closed*
Questions or late registrations?
There is a wait list for additional Crew Leaders.
Contact Joe Hill (joe.hill@stlcsj.org) for more info.