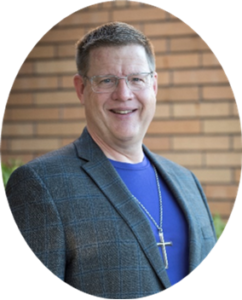 Pastor Jim was born and raised in Lynwood, CA. His home church, St. Paul's Lutheran Church, nurtured in him a deep love for Jesus and the Scripture at an early age. He has a college degree from Azusa Pacific University with an emphasis in Christian Education and M.Div. from Luther Seminary.
Ordained in 1990, he has served 3 congregations in California (San Diego, Santa Rosa and Cupertino) and 2 in Tucson before returning to CA with St. Timothy's.
He has been married to Marilyn since 1986, and they have two grown children and five grandchildren.
He enjoys riding his bike and scuba diving and is looking forward to developing new relationships throughout San Jose and beyond.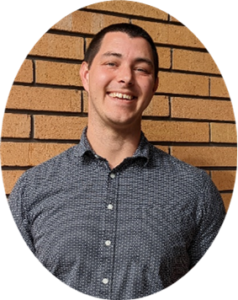 Pastor Joe is a San Jose local and a life-long member of St. Tim's! He developed a passion for Jesus and a love of the Scriptures during high school, sensed a call to ministry during college and has never looked back. He spent a dozen years in youth ministry prior to becoming pastor at St. Tim's. He studied Church Leadership with an emphasis in Youth Ministry at Bethany University and received his MDiv from Fuller Theological Seminary.
He and his wife, Elizabeth, were married in 2015 and have three children; daughters, Avery and Kayla and son, Ryan. He is an avid reader and competes in the sport of powerlifting in the little free time he has!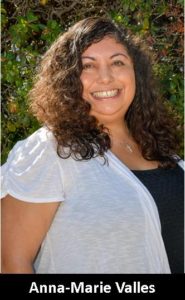 Anna-Marie Valles,

Director of Youth & Young Adult Ministry
Anna-Marie is a bay area native. She began her faith journey at a tender age of 9. At 12, sitting in chapel at her Christian school, she felt called to pursue full time ministry.
She started working in youth ministry in 1990 and has been on the St. Tim's staff since 2017. She studied Social Work at both Pacific Christian College & San Jose State University. During the last 20 years she has worked for Youth for Christ as their Ministry Director, establishing outreach clubs in the public schools. Her programs minister to over 500 students weekly.
She is regularly called as a guest speaker for camps and church events to share her unique perspective on sharing the Gospel with young people in this day and age. Anna-Marie enjoys attending Golden State Warrior basketball games, reading, and spending time with her husband, Sam. She & Sam have an English bulldog named Barney.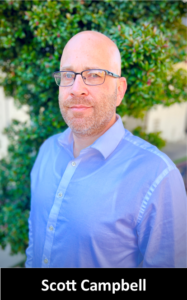 Scott Campbell,

Youth Leader & Young Adult Ministry Coordinator
Scott grew up in San Leandro, California and attended Fairhaven Bible Chapel before moving to San Jose in April of 2018. He visited St. Timothy's shortly after his move and has called it his church home ever since. He became a member in February 2019 and served as an usher, spiritual mentor and youth volunteer before being appointed to his current position. Scott is a father of three and a grandfather of two and enjoys discipling and encouraging young people in his family and beyond.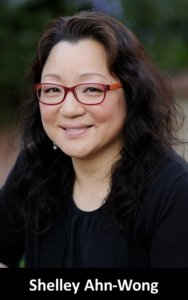 Shelley Ahn-Wong,

Director of Children & Family Ministry
Shelley loves listening to your story and helping kids and families reach their God given potential. She is passionate about studying and teaching the Bible and seeing people transformed by Jesus. As a Los Angeles native, she studied at UCLA and Fuller Theological Seminary. She held several leadership positions in non-profit agencies and churches.
She enjoys cooking, reading, gardening, hiking, crocheting, landscape photography and astronomy. She likes to spend time with my husband, Ed Wong. She is also a transformational life coach and grant consultant for non-profit agencies.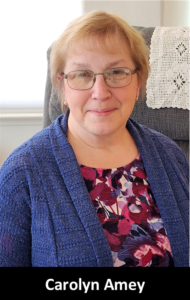 Carolyn Amey,

Hospitality Coordinator
Carolyn was born and raised in New York. She came out west to earn a degree at UC Berkeley, fell in love with an Australian, and made California her home. Carolyn and her husband, Craig were married in 2001 and have three grown boys who have yet to leave the nest. Along with their three boys, they share their home with three dogs, Abbie, Zoey, and Daisy, and a cat, Picasso, or Pico for short. She and her family have been a part of St. Tim's since 2005. Carolyn is so grateful for the chance to serve God at St Timothy's. When she's not making coffee, Carolyn makes time to knit, work in her garden, will read just about anything, and when she can, go camping in this beautiful state. Her most favorite activity, though, is just listening to the stories of old, new, and future friends, usually over a cup of coffee.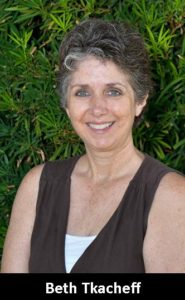 Beth Tkacheff

,

Office Admin
Beth has lived in San Jose all her life and has been attending St. Timothy's since a neighbor brought her to Vacation Bible School as a child. She has been working in the office at St. Timothy's since 2002, first as part-time and now full-time. She loves to learn new things especially anything to do with tech gadgets or computers. She is grateful to God for the opportunity to serve him at St. Timothy's.
She has been married to Mike since 1986 and they have three grown children. They are empty nesters sharing their home with their cat, Goose, and their dog, Maverick. In Beth's spare time you can find her reading a book or walking and biking the trails near her home.