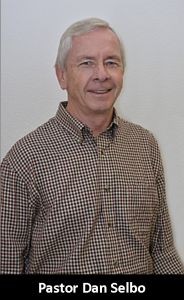 A graduate of San Jose State University and Luther Seminary, Pastor Dan has served at St. Timothy's since 1994. With his wife, Mary, they have four grown children: Tom, Elizabeth, Rebecca, and Andy. He grew up in South Dakota and Iowa, but has lived in California since 1966. He enjoys golfing and fishing and spending time with good friends. He continues to be excited about what God is doing in our midst and how lives are being changed each day for Christ. Learning to be a disciple and helping others do the same is what it's all about and is what keeps him going.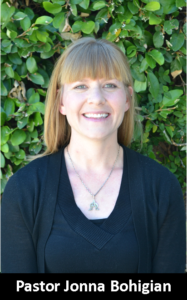 Pastor Jonna comes to us from Fresno. She graduated with an M.Div in 2014 from Fresno Pacific Biblical Seminary, which is where she met her husband, Alek. She graduated from Azusa Pacific University in 2007 with a B.A. in Psychology. In-between her studies at APU and FPU, Jonna taught English as a foreign language in Ostrava, Czech Republic. She joined the St. Timothy's pastoral staff in April 2017. She enjoys travel, languages, running, reading, friendships, and seeing God at work in His restorative mission.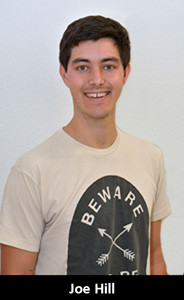 Joe Hill,

Director of Youth and Worship
J

oe is a San Jose native and has been a lifelong member of St. Timothy's. He was Youth Ministry Intern starting in 2008 and came on staff as Director of Youth and Family Ministries in September 2010. He has a BA in Youth Ministries Leadership from Bethany University. In 2017, he added Worship Director to his job.
His passion is for equipping young people to have a faith that lasts a life time, and for teaching and showing others how to grow as disciples. He enjoys mountain biking, rock climbing, reading and playing the bass guitar. He has been married to Elizabeth since 2015.
Anna-Marie Valles,

Director of Jr. High Ministry
Anna-Marie is a bay area native. She began her faith journey at a tender age of 9. At 12, sitting in chapel at her Christian school, she felt called to pursue full time ministry. She comes to us with 27 years of experience in youth ministry. She studied Social Work at both Pacific Christian College & San Jose State University.
During the last 20 years she has worked for Youth for Christ as their Ministry Director, establishing outreach clubs in the public schools. Her programs minister to over 500 students weekly. She is regularly called as a guest speaker for camps and church events to share her unique perspective on sharing the Gospel with young people in this day and age.
Anna-Marie enjoys attending Golden State Warrior basketball games, reading, and spending time with her husband, Sam. She & Sam have an English bulldog named Melvin.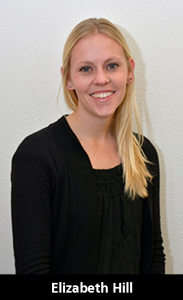 Elizabeth Hill

,

Director of Children and Family Ministry
Elizabeth has been a part of the St. Timothy's church and school community since 1994. She graduated from San Jose State University with a degree in Psychology and Child Development. She started on the St. Timothy's School staff for four years as a Preschool teacher and then began her position as Director of Discipleship Ministry in August 2014. In 2017, she transitioned to Children's Ministry.
She is excited to be a part of what God is doing both here on the campus and in the surrounding communities. What a joy to be a part of it! When Elizabeth is not at St. Timothy's, you can find her running on the Los Gatos Creek trail, walking to local coffee shops, or watching the latest Netflix show! She has been married to Joe since 2015.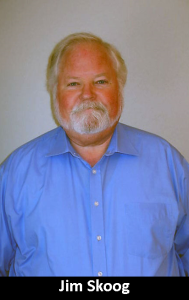 Jim Skoog

,

Director of Traditional Music
Jim graduated from Eastman School of Music, with a bachelor's degree and a master's degree in Music Theory. He completed a Ph.D. in Music Theory from Indiana University in Bloomington, Indiana. While at Indiana University, he became the founding president of the Indiana University's Graduate Theory Association, which publishes a peer-reviewed scholarly music theory journal, Indiana Theory Review. The organization and publication continue to contribute to promoting collegiality and professional development of music theorists. Jim has performed as a vocal soloist in the United States including the Aspen Music Festival, and internationally at Queen Elizabeth Hall, London and a tour of Sweden with the Fires of London. Jim is active as an organist, arranger, vocalist, and conductor.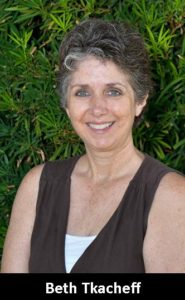 Beth Tkacheff

,

Office Admin
Beth has lived in San Jose all her life and has been attending St. Timothy's since a neighbor brought her to Vacation Bible School as a child. She has been working in the office at St. Timothy's since 2002, first as part-time and now full-time. She enjoys that part of her job is chatting with people on the phone, in-person and even on Facebook. She also loves to learn new things especially anything to do with tech gadgets or computers. She is grateful to God for the opportunity to serve him at St. Timothy's and knows that this is his calling for her. She has been married to Mike since 1986 and they have 3 grown children. They are empty nesters sharing their home with their 2 cats and a dog. In Beth's spare time you can find her reading a book or walking and biking the trails near her home.