The Christian life consists of more than just one hour of Worship on Sunday morning. GROW GROUPS are designed to develop a strong network of Christian friends that helps each other grow in God's word and live into a lifestyle of following Jesus. We encourage all adults to get plugged in beyond our larger worship gatherings on Sunday mornings to go deeper into faith together.
Winter Groups begin January 12
All Grow Groups are open to adding members at all stages of life and faith! We hope you will take advantage of this opportunity
to connect with other Christians, spend time together in the Bible, and experience the life-change that comes through hearing and responding to God's word.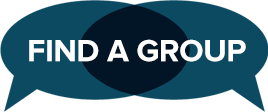 Questions? Contact Elizabeth Hill for more details or to answer any questions about our Grow Groups.