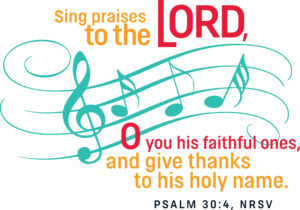 Traditional Worship Music:
Chancel Choir – open to all who enjoy singing and can pitch match (sing in tune). Music reading is not necessary. Practice Sundays from 10:30 a.m to 12:00 p.m. Sing at the traditional worship service 2nd, 4th and 5th Sundays of each month.
Instrumentalists are invited to share their talents by playing a solo, duet, or playing along with a hymn or choir anthem.
Contemporary Worship Music:
Worship Team Band plays during the second service at 11 am. Plays modern worship songs uses guitars, drums & keyboard.
Rehearsals are once a week usually Wednesday evenings at 7 pm.